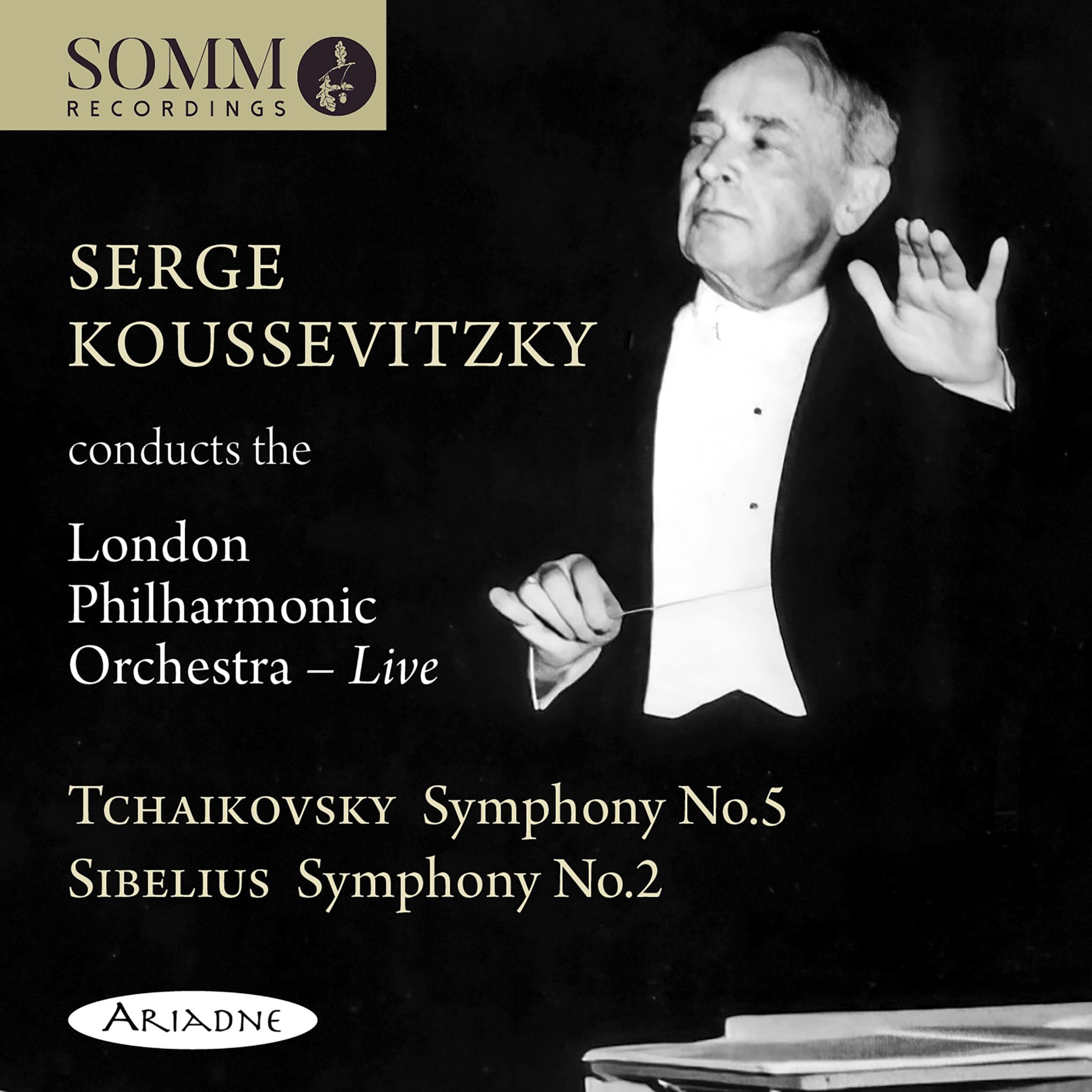 SOMM Recordings has released a 2 CD set of two never-before-available live concerts in which Serge Koussevitzky conducted the London Philharmonic Orchestra in Tchaikovsky's 5th Symphony and Sibelius's 2nd Symphony at the Royal Albert Hall in London in June 1950. As a filler, there is a documentary in which there are never-before-released interviews with London Philharmonic Orchestra and Boston Symphony Orchestra players recalling the intensely powerful influence Koussevitzky had over them as both musician and personality.  Producer and interviewer Jon Tolansky has supplied two extracts here:
Commentary from Horn player Harry Shapiro who was a member of the Boston Symphony Orchestra from the 1930s for many decades, plus an extract from Sibelius' 2nd Symphony played by the Boston Symphony Orchestra
Commentary from Horn player Patrick Strevens who was a member of the London Philharmonic Orchestra in the 1950s and took part in both the performances issued on the CD set, plus linking narration into an extract from the performance of Tchaikovsky's 5th Symphony with the LPO at the Royal Albert Hall
Even those who are familiar with Koussevitzky's famous studio recordings of the two symphonies issued here should surely be struck by the dynamic impact and fire of the playing and the extremes of the conductor's dramatic tempi that are even more pronounced in the concert hall. They will surely also be surprised how vividly present and lifelike the sound is after Lani Spahr's meticulous restoration.
Photo used for SoundCloud embed by permission of Kevin Mostyn